Vienna-born artist Rose May Alaba is set to make waves in the African music scene with her latest single set to drop on 28 April. The talented singer, who is the younger sister of football sensation David Alaba, grew up in Austria, surrounded by different genres of music, but it was her Nigerian roots that eventually caught her attention.
She fell in love with the Afro-beats sound that her friends played and listened to, and since then, she knew she had to find a way to connect with her roots through music.
Alaba's love for Nigeria runs deep, and after her first visit to the country in 2017, she knew she had found her inspiration. She was fascinated by the country's rich cultural heritage and how Nigerians use their God-given talents to the fullest potential. The experience inspired her to want to make her mark in the Nigerian music industry.
Rose May Alaba's love for Nigeria runs deep, and after her first visit to the country in 2017, she knew she had found her inspiration/Photo: Rose May Alaba
Since then, Rose May Alaba has been inspired to infuse her music with the same energy and creativity that she experienced in Nigeria. Her upcoming single is a testament to her passion for Afrobeats and her commitment to showcasing the best of Nigerian music to the world.
After months of hard work and dedication, Alaba is finally ready to unleash her latest single, and fans are in for a treat. While she's keeping the name of the song under wraps, fans can expect an upbeat Afro-beat track with a blend of catchy beats, soulful vocals, and thought-provoking lyrics that's sure to get everyone on their feet. Her love for Nigeria shines through in the song, and it's sure to be a hit.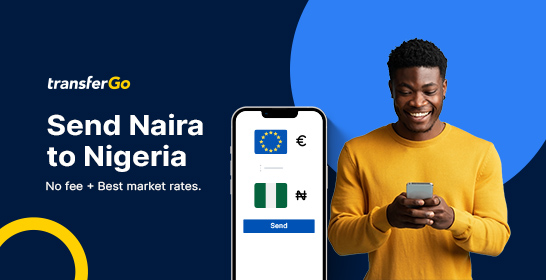 "I'm so excited to be releasing this song, and sharing my love for Nigerian music with the world," she said. "It's been an incredible journey, and I can't wait for my fans to hear what I've been working on."
With her upcoming single, Rose May Alaba aims to make her mark on the Nigerian music scene and showcase the best of Afrobeats to the world. Her love for Nigeria and its music culture is evident in every aspect of the song, from the upbeat tempo to the heartfelt lyrics.
The single is set to drop on the 28th of April, accompanied by a lyric video that's sure to captivate viewers. Fans can't wait to see what she has in store, and anticipation for the release is at an all-time high especially with the buzz her song is already creating on social media
With her unique sound and passion for music, Rose May Alaba is poised to take the Nigerian music industry by storm. Stay tuned for the release of her latest single and join the excitement as she shares her love for Afro-beats with the world.
---
Rose May Alaba was born on 26 May 1994 in Vienna, Austria, to a Filipino mother and a Nigerian father. Her brother is the Austrian international footballer David Alaba. Her father George was a recording artist and disk jockey, known by the stage name Inferno, who enjoyed some success in the late 1990s as a part of the pop-dance duo Two in One. He worked with a record Label in Lagos, Nigeria before he relocated to Austria in 1984.