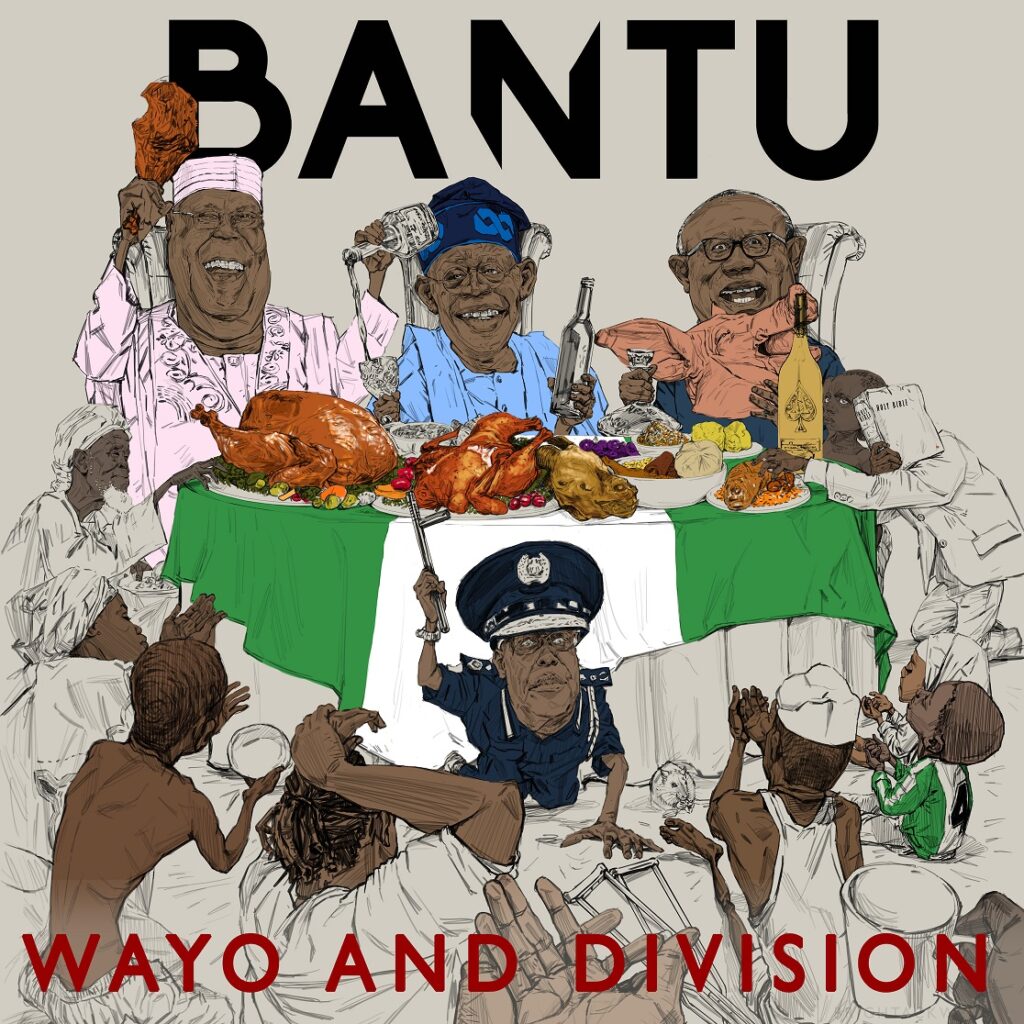 BANTU, a band based in Lagos, Nigeria, has dropped a new music "Wayo And Division" to warn citizens of Africa's most populous country against disunity.
Nigeria's general elections this year have been very divisive and characterised by violence across the vast country. Worse still, the presidential election has been very divisive as the three leading candidates represent the three biggest ethnonational groups in the country.
Two opposition candidates, Atiku Abubakar of the PDP and Peter Obi of the Labour Party are challenging the victory of Asiwaju Bola Tinubu of the governing APC in court. The controversy over the election has led to a corrosive debate on social media among supporters of the parties.
BANTU, founded in Cologne in 1996, wrote the song to warn Nigerians of the pitfalls of partisan and ethnicity politics. "We wanted to reflect on how for decades, poverty and fear have been weaponised by Nigeria's ruling elite, military dictators and politicians to distract and stop the oppressed from uniting and resisting their oppressors," the band, led by the Nigerian-German musician Adé Bantu, said.
"We hope with this song we can prompt our listeners to take the scales off their eyes and see the recurring patterns of deception."
BANTU is an acronym for Brotherhood Alliance Navigating Towards Unity and according to band member Adé the name was also chosen to honour South African anti-apartheid activist Steve Bantu Biko.
The accompanying single cover, by award-winning Ghanaian satirical artist Bright Tetteh Ackwerh–depicting the main presidential candidates (of the recently concluded presidential elections) wining and dining together, while the struggling masses gather around them begging for alms–is designed to underscore the song's bittersweet chorus:
"All na smoke screen to cause hate and confusion
When dem share big money
And big big contract
Nothing like tribe, nothing like religion
Don't let them scam you
With their wayo and division"
►Download/Stream "Wayo And Division": https://bfan.link/wayo-and-division