Twenty Nigerians were deported to their home country on 19 August. Our correspondent Raphael Adenaike was at the Lagos airport when the deportees arrived and they narrated their personal ordeals and experiences with the German police, immigration officials and medical doctors as well as the Nigerian Embassy to Raphael (read article here). Raphael also spoke with pro-refugee activists in Lagos on their view of the deportation. He reports.
Rex Osa, the Co-ordination Activist of Network of Refugees for Refugees – a political platform for refugee/migrant self-organisation based in Stuttgart, has accused the German government of violating the United Nations "Global Compact on Safe, Orderly and Regular Migration" and "Global Compact on Refugees" to which the country is a signatory.
The Germany-based activist spoke with The African Courier in Lagos in reaction to the alleged ill-treatments meted out to Nigerian migrants deported by the German authority on 19 August. The returnees narrated how they were handcuffed and their feet shackled for the entire duration of the 6-hour flight aboard a chartered plane from Germany to Lagos.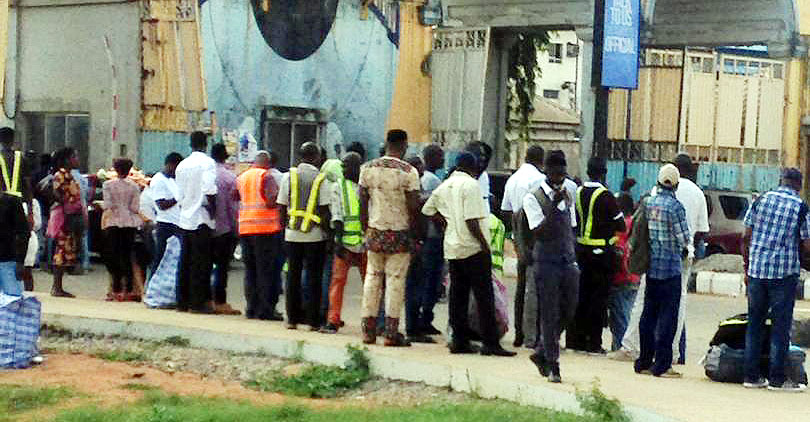 Some of them also complained that they were sick and, according to the law, should not have been forcibly returned in their condition. According to the deportees, one of them was seriously ill during the trip and had to be constantly given drugs and injections by the doctors attached to them on the flight.
Osa decried the deportation of sick migrants.
"According to international standard, when someone has a critical health condition, there is the possibility of granting them humanitarian protection, especially those whose asylum has been exhausted, even when the letter they were given says they are obliged to leave the country. If you have any medical reason for wanting to stay, you should present the document," he advised.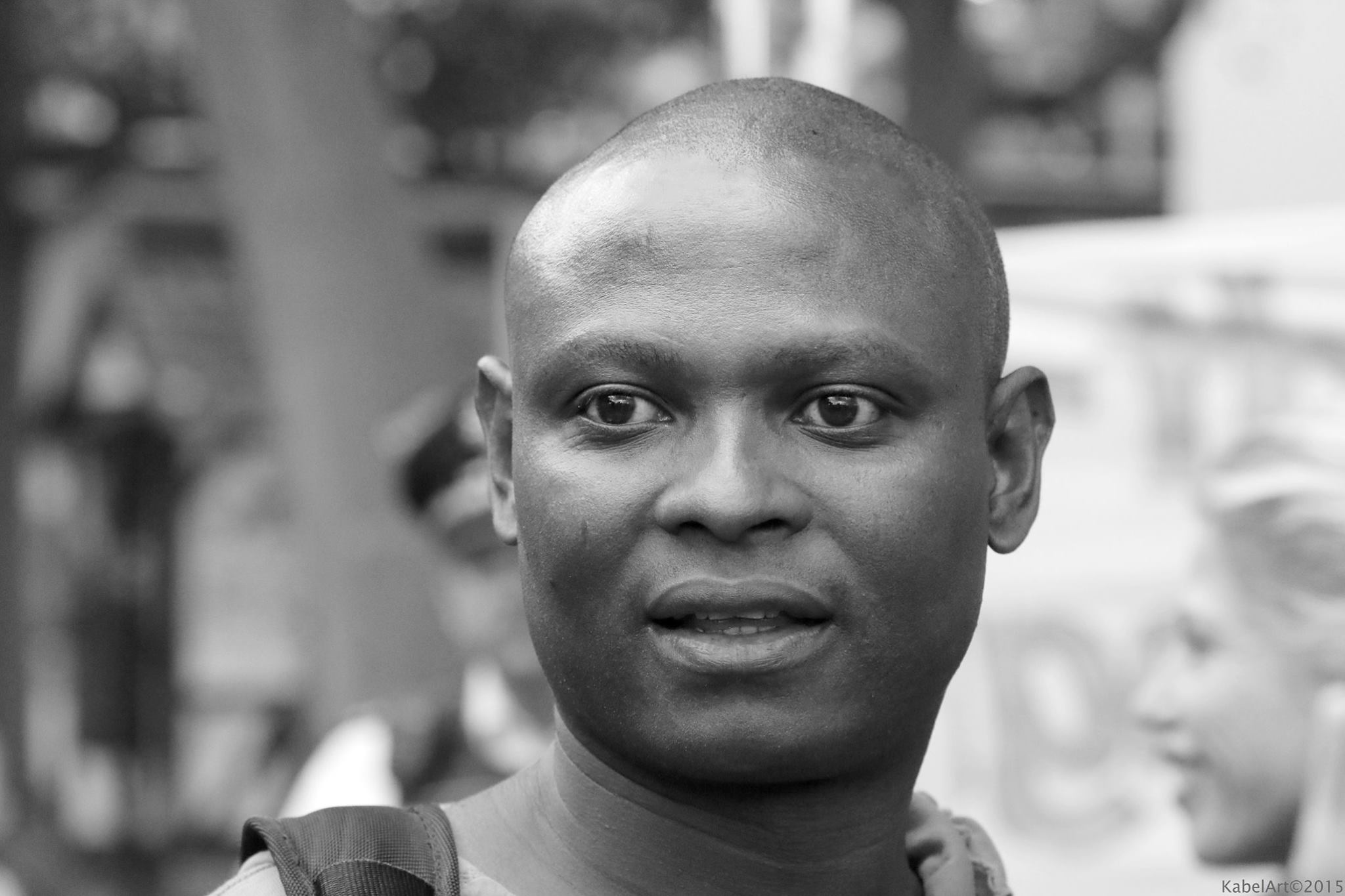 "There is a law that grants such possibilities that these persons can get resident permit. It doesn't matter whether the person's country has the medical facilities to take care of him. What matters is, does the person have the financial capacity to take care of the condition?  But Germany is not respecting this. Most of the people who are being deported are being taken out of the country without giving them access to this," Osa said.
The deportees also alleged that they were imprisoned prior to their repatriation and accompanied by three police officers to one repatriate during their forcible journey back home.
"The Compacts state that if migrants are deprived of liberty as a last resort, authorities should not impose criminal-like condition of detention on them," Osa said.
The activist added: "in these pacts, there are standards of dignified deportation that were spelt out, which Germany is abusing with what they are doing."
There should be in Nigeria, Osa posited, a "form of reintegration of the returnees. If there was a policy or law on reintegration, it should start from the airport, when the guys arrived. But instead these people were just thrown out on the street."
He also berated the Nigerian government for improper reception of the returnees.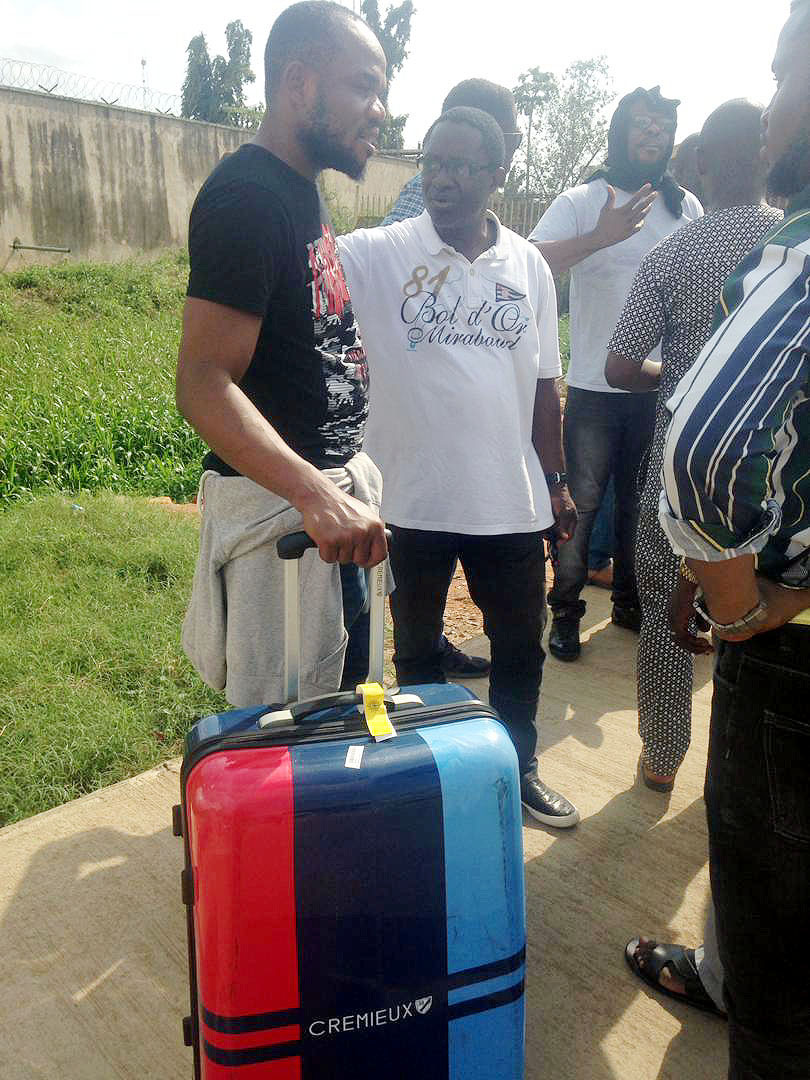 "It is very shameful that there was no single attempt from the government to even receive them (returnees) other than profiling and dumping them at the gate. These are people who have been through hell," said Osa.
 "You need a proper structure in place. The moment they are deported back, they become Nigerians. They are no more migrants."
Also speaking to The African Courier, Aihawu Victor, the Director of the Centre for Youth Integrated Development, frowned upon the ill-treatments meted out to migrants.
"Migration is not a crime. And there is no reason why somebody that's being returned as a result of a migration issue should be handcuffed," said Victor.
"If the documents [international agreements] say signatory countries should cooperate in facilitating safe and dignified return, under which term can we say this return is dignified?" 
"They may have to do a proper departure counselling.  We did it before in about nine prisons in the UK.  By the time we finished, about 95 percent of them were willing to come back home," he said.
According to the activist, the returnees are supposed to be properly readmitted and reintegrated upon arrival.
READ ALSO Nigerian deportees from Germany narrate their tales of woe in Lagos
"International Organization for Migration (IOM) does not work with forced deportation; they work only with voluntary returns. So, if they are not working with forced returns, who will bridge that gap?" he asked.
"Who will work on the second aspect? Because if I made up my mind to return, my trauma is a bit lesser than somebody that is just going on the road and they bundled the person into a flight to his home country. If we look at the consequences on the country, we should do something," said Victor.
"Nigeria government should take care of the citizens."
///////////////////////////////////////////////
* The Global Compact for Safe, Orderly and Regular Migration (GCM) is an intergovernmentally-negotiated agreement, prepared under the auspices of the United Nations, which describes itself as covering "all dimensions of international migration in a holistic and comprehensive manner".
* The Global Compact on Refugees is a framework for more predictable and equitable responsibility-sharing, recognizing that a sustainable solution to refugee situations cannot be achieved without international cooperation.
Its four key objectives are to:
Ease the pressures on host countries;

Enhance refugee self-reliance;

Expand access to third-country solutions;

Support conditions in countries of origin for return in safety and dignity.