Nigerians living in the diaspora are determined to influence the government that will succeed the administration of President Muhammadu Buhari, who will step down on 29 May.
The Nigerians in Diaspora Organisation (NIDO) is currently collating ideas from its chapters worldwide to enable it formulate a paper which the group will hand over to President-elect Bola Ahmed Tinubu who will take over from Buhari on 29 May.
NIDO is the single representative body recognized by the Federal Government of Nigeria as the umbrella organization for Nigerians in the diaspora.
In a circular dated 12 April 2023, Dr Bashir Obasekola, the Chairman of NIDO Europe who is currently the rotating Coordinating Chairman of NIDO Worldwide, called on the country chapters of the organisation in Europe to carry out a dialogue with their members for the purpose of collating their views.
"On Saturday, we had a NIDO-WW leadership meeting. A number of decisions were taken, some of which will require our immediate actions," the circular says.
"Particularly, it is noted that the general elections in Nigeria have come and gone. Even though the aggrieved candidates who are not satisfied with the election results have gone to court/tribunal, it is however obvious that a new administration will replace President Buhari come 29 May 2023. The diaspora engagement policy in Nigeria is expected to continue.
"To this end, NIDO-WW is leading the idea of formulating a "Diaspora agenda for the in-coming administration".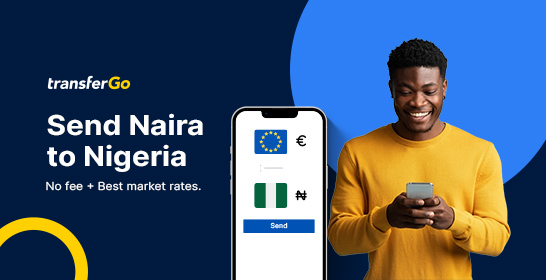 "Each continent is expected to start the process of collating professionally generated policy programs from their chapters between now and middle of May.
"Subsequently, such collated ideas will be galvanized and harmonized to form a common agenda for the new administration, irrespective of who is eventually affirmed by the court.
"I am therefore, appealing to each Chapter to inform their members to send any ideas and policy programs that could go into the global Nigerian diaspora agenda for the new Nigeria administration. Email: secretariat@nidoeurope.org . Deadline for the submission is from now till 20 May 2023".
NIDOE, which has 23 chapters in 22 countries, is one of the five continental zones of NIDO Worldwide. The other zones are NIDO Africa, NIDO Asia, NIDO Oceania and NIDO Americas.
In a related development, the US news magazine TIME has named Asiwaju Tinubu in its list of 100 most influential people for 2023.
The magazine's annual list of the 100 most influential people in the world accords recognition to people "for changing the world, regardless of the consequences of their actions".
The president-elect, who will be sworn in on 29 May, is named alongside US President Joe Biden and Australia's Prime Minister, Anthony Albanese.
Femi Awoniyi