A former chairman of Nigerians in Diaspora Organisation Europe (NIDOE), Dr Alistair Soyode, has called for the appointment of qualified Nigerians living abroad into government positions in their home country.
Speaking during a live panel discussion on the Nigerian private broadcaster AIT on Friday, Soyode said the diaspora with their knowledge, networks and experiences would add value to governance in the country.
Soyode, who is also the founder of the London-based BEN TV, was one of the three panellists on AIT's Global Matters edition on this year's Nigerian Diaspora Day (NDD) celebrations, which took place on 25-26 July in Abuja.
According to Soyode, appointing diaspora Nigerians into the management of institutions of governance, such as Ministries, Departments Agencies (MDAs), would strengthen leadership in the country.
"President, please bring in the diaspora," Soyode said, enjoining Asiwaju Bola Ahmed Tinubu to remember Nigerians living abroad when making appointments into his government.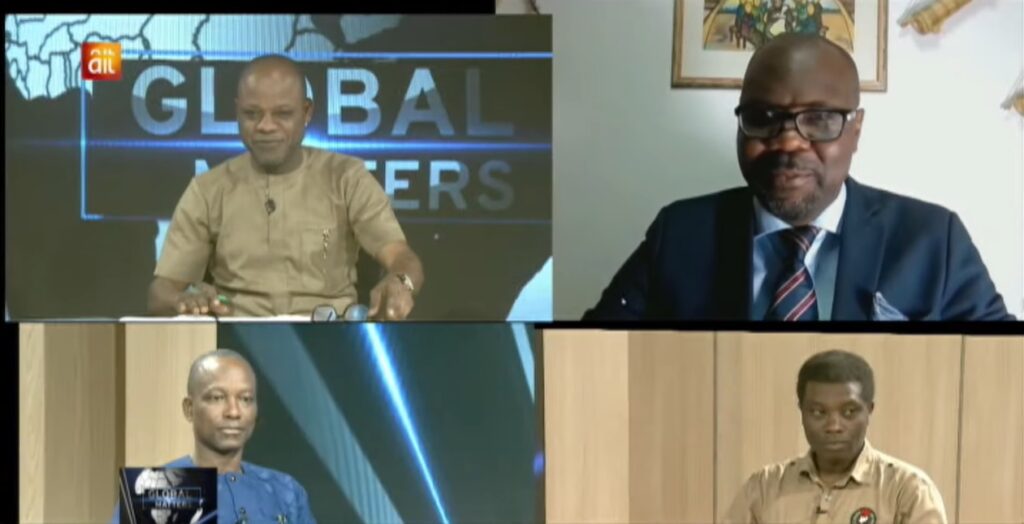 Soyode also called on state governments to appoint at least a member of their cabinets from the diaspora, who will bring in their "knowledge and international awareness" to impact positively on governance. "Please introduce a quota (of appointees) that should be allocated to the diaspora community," he said.
Soyode praised what he described as the huge contributions of the diaspora to national development, citing the remittances of Nigerians living abroad as well as diaspora experts, such as Dr Ngozi Okonjo-Iweala and Dr Akinwumi Adeshina, who have served excellently in the national government.
Soyode, who contested for the presidency in 2019 under the platform of the YES Party, lauded the NDD for giving visibility to the contributions of the diaspora to national development.
Also speaking on the TV programme, Dr Bashir Obasekola, the current Chairman of NIDOE, praised the NDD as an important event that brings Nigerians home as a group. "Coming home as a group gives diaspora Nigerians confidence in the country," he added.
The Moscow-based economist said NDD also enables the diaspora to interact with government to know the true situation of things in the country. "If you don't know the situation well, you cannot proffer solutions," he said, adding that the diaspora was ready and willing to partner with government to tackle the challenges facing the country.
The 2023 NDD, with the theme "Consolidating Diaspora Engagement for National Development", was attended by Nigerians from across the globe. The event featured, for the first time, a Nigerian Diaspora Awards to honour Nigerians living abroad who have excelled in their various callings.
Femi Awoniyi
________________
READ ALSO Nigeria's president promises diaspora-friendly government