During a recent trip to the DRC, on the invitation of His Greatness Dominique Khonde Mpolo, Universal Minister for Peace of Nations and Continents (CULPAC), members of the European Parliament's Development Committee also had a meeting with Denis Kadima, President of the Independent National Electoral Commission (CENI), in Kinshasa. Dr Pierrette Herzberger Fofana, German member of the European Parliament representing the Green Party and member of the Committee writes about their meeting with the electoral body chief and their impressions of the country's preparations for the polls, scheduled to take place on 20 December 2023
——-
Denis Kadima, President of the Independent National Electoral Commission (CENI), had been a guest at the European Parliament last month. He had presented the main outlines of the electoral program to the members of the Development Committee.
The head of CENI took the opportunity of our presence in Kinshasa to give us an overview of the current state of preparations for the presidential, legislative and provincial elections. These three elections will take place simultaneously.
Based on the exchanges we had, we can conclude that the president and his team are undertaking a monumental effort to organize free, independent, transparent and inclusive elections. Indeed, the deadline for candidate registrations had to be extended to allow all those who wish to run for office to timely submit their candidacy.
The President confirmed to us that the work continues in accordance with the electoral calendar. At the current stage, CENI is receiving and processing applications for the national deputy positions and for the highest office, which is the election of the future President of the Democratic Republic of Congo.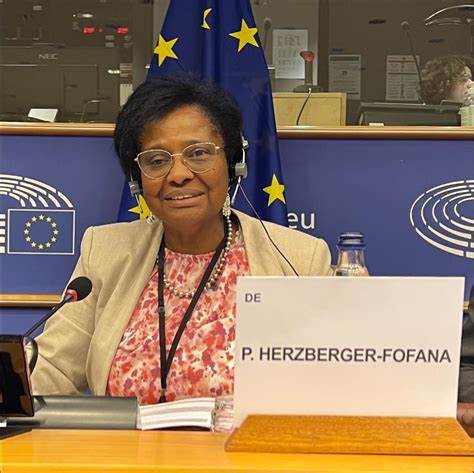 The electoral commission has so far registered 43 million voters, with over 22 million being women, which could potentially have a positive impact.
However, for many women, the election campaign proves to be challenging due to security concerns. Trouble spots in the capital hinder the involvement of female candidates who aim to connect with voters on the ground. Those aspiring to hold office fear becoming victims of violence, limiting their flexibility and consequently reducing their chances of getting elected.
Security matters were central point of our discussions. They are linked to the three provinces struggling with this issue, particularly the insecurity in the eastern part of the country.
President Kadima assured us that once security is restored in these areas, the populations of the provinces affected by insecurity will participate in the legislative vote. Preventive measures have been put in place to address any issues that might arise if the situation doesn't change. CENI has reserved a number of seats for them in proportion to the population for the legislative elections.
We were informed about innovations in the electronic voting system (EVS), such as expanding fingerprint recognition to include all ten fingers. The elimination of ghost voters, those who have long been deceased or are not eligible to vote, has helped remove all irregularities.
To prevent fraud, iris scans have been added as a complement to fingerprint recognition. Regarding election observation, CENI has invited civil society organizations to apply for accreditation for long-term election monitoring.
CENI would appreciate the participation of an election observation mission from the European Parliament.
Dr. Pierrette Herzberger-Fofana,
Member of the European Parliament
1st Vice-President of the "Development" Committee
Vice-President of the ACP-EU Joint Parliamentary Assembly
Vice-President of the Delegation with the Pan-African Parliament