Widely regarded as 'the Oscars of the aviation industry', the World Airline Awards have been presented for the 24th time at the Paris Air Show, taking place from June 19 to 25 in the French capital.
The annual global ranking of airlines, organised by Skytrax, is eagerly anticipated each year, even though three airlines – Qatar, Singapore and Emirates, have regularly shared the top three spots in recent years.
Singapore Airlines was voted the World's Best Airline at the 2023 World Airline Awards, the fifth time that the airline has won the Airline of the Year title in the 23-year history of the awards. Customers particularly praised the in-flight menus in all classes and the in-flight entertainment system of the airline.
Qatar Airways – a seven-time Airline of the Year winner – was No. 2 this year, followed by Japan's ANA All Nippon Airways in third position, Emirates fourth and Japan Airlines in fifth place.
Here are the Top 10 Airlines in the World for 2023, according to the Skytrax ranking:
Singapore Airlines (2nd last year)
Qatar Airways (1)
ANA All Nippon Airways (4)
Emirates (3)
Japan Airlines (6)
Turkish Airlines (7)
Air France (8)
Cathay Pacific Airways (16)
EVA Air (18)
Korean Air (9)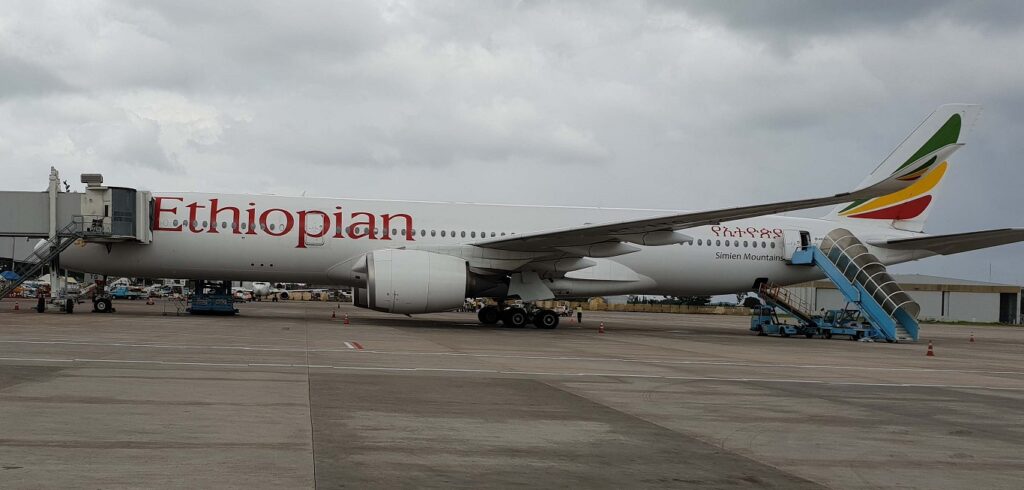 The airline ranking is also carried out at regional basis, whereby the best airlines in each region of the world are surveyed. For the sixth time, Ethiopian Airlines won the Best Airline in Africa award.
Here are the best African airlines for 2023:
1. Ethiopian Airlines
2. Royal Air Maroc
3. South African Airways
4. Kenya Airways
5. Air Mauritius
6. RwandAir
7. Egyptair
8. FlySafair
9. Fastjet
10. Air Seychelles
Skytrax has been selecting the best airlines since 1999 with the World Airline Awards as part of annual rankings on aviation. The worldwide customer survey is considered by many to be the benchmark, as the airlines are rated directly by travellers.
The survey is supposed to be "independent and impartial" and based solely on passengers' experiences. And they can submit their ratings anonymously or verified on the Skytrax website.
Kola Tella