A rally was held in memory of William Tonou-Mbobda* on 30 August in Hamburg, Germany. Organised by the Black Community's Coalition for Justice & Self-Defence, the event was to demand for justice for the deceased Cameroonian who died following a scuffle with the security personnel of an Hamburg hospital where he was being treated.
Here's the speech of Dr Pierrette Herzberger-Fofana, Member of the European Parliament and Co-President of the EU Anti-Racism and Diversity Intergroup, that was delivered at the rally:
—–
Dear guests, dear friends
The occasion of our meeting is very sad, as we commemorate the death of William Tonou-Mbobda, a business student who was taken from us too soon. He rests in the cemetery of his hometown in Bayangam, West Cameroon. May he find peace.
I will not repeat the tragic circumstances of his passing. It is not for me to do so, and to repeat what we know from eyewitness accounts would not alleviate the pain that causes us to gather here today. If I were to list the forms of violence William was subjected to in April last year, we would only relive our distress and once again lose our strength through dismay. Instead I will talk about what I think we should focus on – in memory of this self-reliant young man who actively sought medical help for himself – and died.
Are inhibitions to commit violence more quickly dismissed when it comes to Black people? I think we know the answer to this question.
We are gathered here today because we demand justice, justice for William Tonou-Mbobda, for his family and for all those who stand against violence and are committed to a humane society.
What is to be done? We can't bring William back to us, back to life. We cannot undo what has happened. So what is our goal?
We can stand up! We already do, we stand here and show that we care. We show our faces and find words to show that the death of a person in such circumstances cannot simply be swept under the carpet. We can continue to do this. We can always get up again with all our strength!
We can raise our voices! By communicating with each other and not hiding racist experiences from others and ourselves out of shame or guilt, we can ensure that racism is not trivialised. We must have the courage to speak, because if we do not speak, we cannot be heard.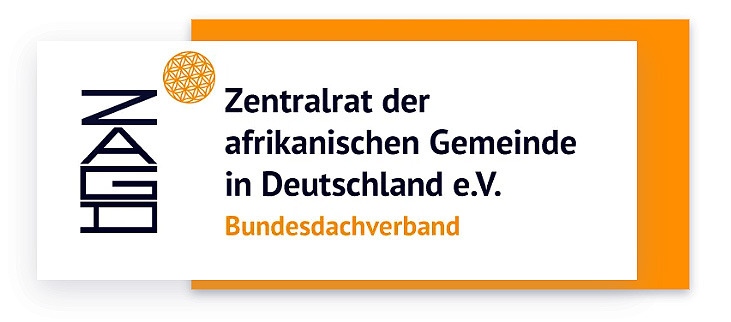 Day after day, in different ways, we can demand that we, we Black People, want to feel safe and protected in this diverse society in all circumstances. That we must be able to feel safe and protected. That this is our legal right!
We can, each and every one of us, stand for a world, and I quote here Achille Mbembe, that "is free from the burden of race and resentment and the desire for revenge that every racism causes". 
The emptiness that the death of a family member leaves behind will remain because nothing in the world can equate to a human life. However we can still demand justice, justice for William and for his family, so that they can find peace and work through their grief, that is the goal of our meeting today.
I would like to end by asking for a minute's silence for William Tonou-Mbobda. May he know that we are fighting for justice, and above all: May he rest in peace.
Black Lives Matter!
—-
* William Tonou-Mbobda was a Cameroonian living in Germany who died on 26 April 2019 in a Hamburg clinic after security men without any justifications forcibly restrained him. He had come to Germany in 2009 to study engineering and business studies.
Tonou-Mbobda, who was suffering from schizophrenia, went to the University Hospital Hamburg-Eppendorf (UKE) in April 2019 on his own initiative to receive psychiatric treatment. According to witnesses, Tonou-Mbobda was smoking while sitting on a bench in front of the clinic on 21 April 2019 when security forces forcibly restrained him and tried to take him back to the clinic.
The Cameroonian lost consciousness and had to be resuscitated and put into an artificial coma. Five days later he died of heart failure. According to the police, there was no court order to restrict the movement of Tonou-Mbobda, so coercive measures should not have been used against him.
READ ALSO Belgian police file charges against Dr Herzberger-Fofana over her violent assault complaint