On 3 September 2020, the Nigerian government specified the relevant coronavirus containment protocols for the resumption of international commercial flights at the Lagos and Abuja airports on 5 September 2020.
The Minister of Aviation, Hadi Sirika, also released the list of foreign airlines allowed to fly in and out of Nigeria while speaking at the bi-weekly briefing of the Presidential Taskforce on COVID-19 in Abuja. Flights at Nigeria's five international airports had been shut down by the government on 24 March as a response measure to the outbreak of the coronavirus pandemic. 
In accordance with the country's COVID-19 safety protocols, Minister Sirika also issued further guidelines for arriving and departing international passengers. These are the highlights of the information provided by the minister for the resumption of international air travel:
Date of International Flights's Resumption: Saturday, 5 September 2020.
According to Mr Sirika, only the Nnamdi Azikwe International Airport in Abuja and the Murtala Muhammed International Airport in Lagos will be opened on Saturday to receive International flights. The other three international airports – Enugu, Kano and Port Harcourt – will be opened for international flights at a later date to be announced.
—-
Approved Airlines
The airlines approved for flights in and out of Nigeria include British Airways, Delta Airlines, Emirates, Qatar Airways, Kenya Airways and Middle East Airline. Others are Egypt Air, Ethiopian Airlines, Turkish Airlines, Virgin Atlantic, Air Peace, Asky, Africa World Ghana and Air Côte d'lvoire,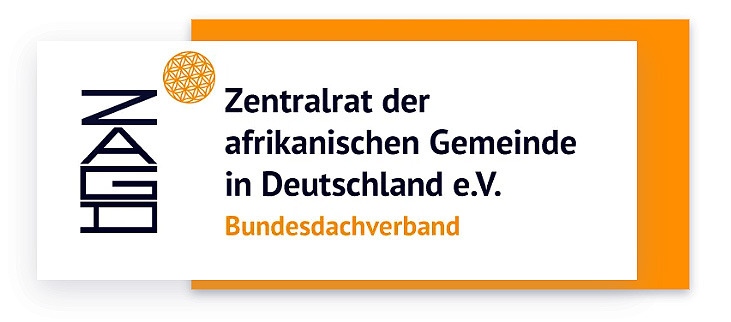 Airlines that are not approved for now include Air France, KLM, Ethiad, RwandAir, Air Namibia, Air Almaroq, Lufthansa, Angola and South Africa Airways. Nigeria had in August vowed to implement a reciprocity clause by banning flights and airlines from countries that put similar bans on flights from Nigeria as nations open their airspace amidst the COVID-19 pandemic. However, some airlines were denied approval because international flights are yet to resume in their countries. The two affected airlines are Cape Verde Airlines and South African Airways.
This in effect means that intending travellers to Nigeria can only use the approved airlines.
—–
The COVID-19 Safety Protocols
Passengers arriving are required to present PCR test certificates for COVID-19 obtained within four days before the flight; only passengers who test negative to COVID-19 will be allowed to fly into Nigeria.

Passengers will submit to a second PCR test on the 7th day of arrival. Passengers who fail to submit to a second test after seven days of arrival will be put on a watch-list and be denied international travel for six months

Passengers are to proceed on 7-day self-isolation/quarantine, during which time they are to avoid physical interaction with friends, family, colleagues, and other members of the public

Persons who test positive for COVID-19 based on the in-country test will be managed based on National Guidelines for COVID-19 treatment; those who test negative for COVID-19 after 7 days will end self-isolation on the 8th day

Airlines are not allowed to bring passengers infected with COVID-19 into Nigeria; defaulting airlines will be sanctioned, and they will bear the cost of returning such passengers to where they came from
—–
Sanctions for Passengers who violate COVID-19 Protocols
Passengers who arrive in Nigeria without the negative COVID-19 PCR test will be sanctioned as follows:
Non-Nigerians will be refused entry and returned to country of origin at the cost of the airlines. So airlines would be made to return the people back to where they boarded and the cost will be borne by the airline.

Nigerians will be allowed entry and subjected to compulsory quarantine for 14 days at a government-approved facility at the cost of the passengers.

Airlines will be fined $3,500 per passenger for failure to comply with the preboarding requirement.

Passengers who fail to submit themselves to a second test or declare their PCR test will be placed on a watch-list for 6 months and denied foreign travel. Test result will be available within 24 days.

Passengers with COVID-19 symptoms will not be allowed to board a departure flight even if they have a negative PCR test results
—–
Special Procedure for Passengers
All intending passengers are required to register on an online Nigeria International Travel payment portal at https://nitp.ncdc.gov.ng/onboarding/homepage and also pay for the second repeat test to be done in Nigeria.

Once payment is completed passengers will receive an email with the selected laboratory of their choice providing them with the laboratory link to register for the PCR test on the 7th day of their arrival. Passengers would be allowed to chose a sample collection centre and make out an appointment time and date for sample collection.

A list of private laboratories and the sample collection centres will be available on the NCDC website and passengers will also fill the online self-declaration form also available on the same payment platform and submit online or print for presentation on arrival. They must ensure that the information, contact details provided on the platform are correct and verifiable and can be reached when needed. 

Prior to boarding passengers must upload the COVID-19 negative test result on the payment portal and will have a copy for presentation at the airport. Prior to boarding all travellers will undergo screening for fever and would be questioned for COVID-19 symptoms.
Kola Tella