Dr Julius Garvey, son of the legendary Jamaican-born Pan-African activist Marcus Garvey, attended this year's Badagry Door of Return Festival, which took place from 19 to 21 October.
The annual event, which holds in the town of Badagry, remembers the slave trade that led to the forcible migration of millions of Africans and seeks to reconnect the Black diaspora with the mother continent.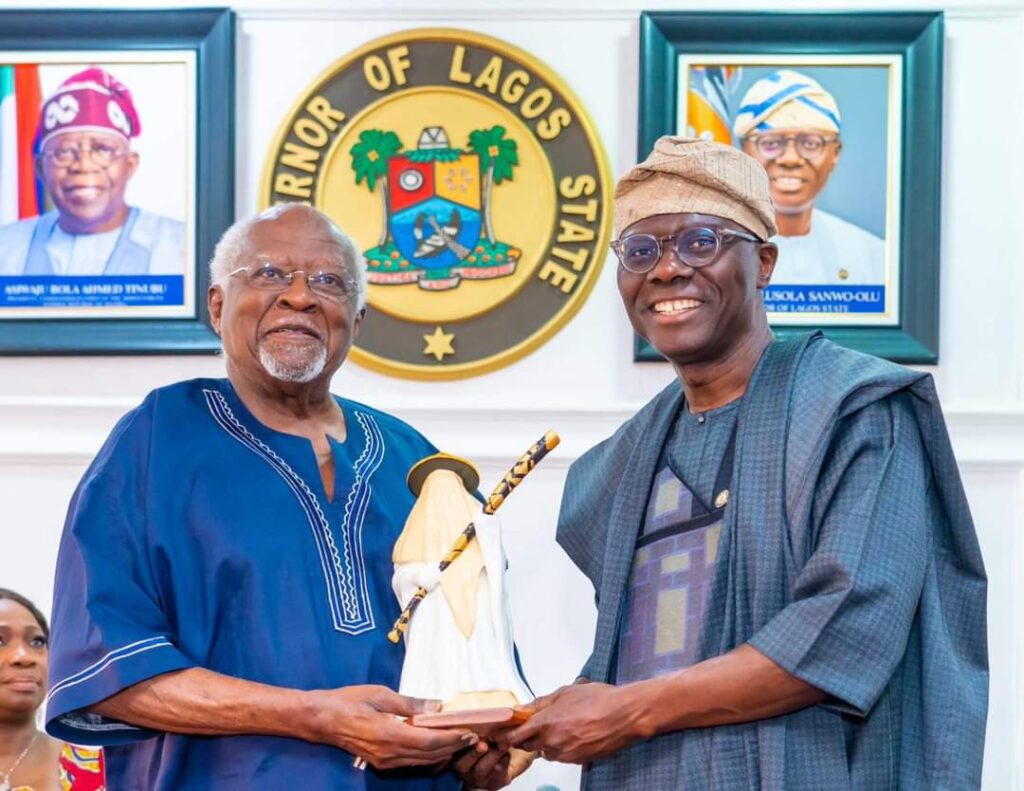 Among the special guests at the 4th edition of the festival, organised by the Nigerians in Diaspora Commission (NiDCOM), is New York-based Dr Julius Garvey (aged 90). He expressed his excitement and joy of participating in the festival and said that it's indeed a long-awaited homecoming.
Dr Garvey was conferred with a traditional chieftaincy title by His Royal Majesty, De Wheno Aholu Menu-Toyi I, the Akran of Badagry, a town that was a major slave trading port in the past.
Garvey is now called "Ajigo of Badagry Kingdom" which means in Yoruba language, "the child returns home". He promised to remain connected and rooted with Badagry and Nigeria as homeland.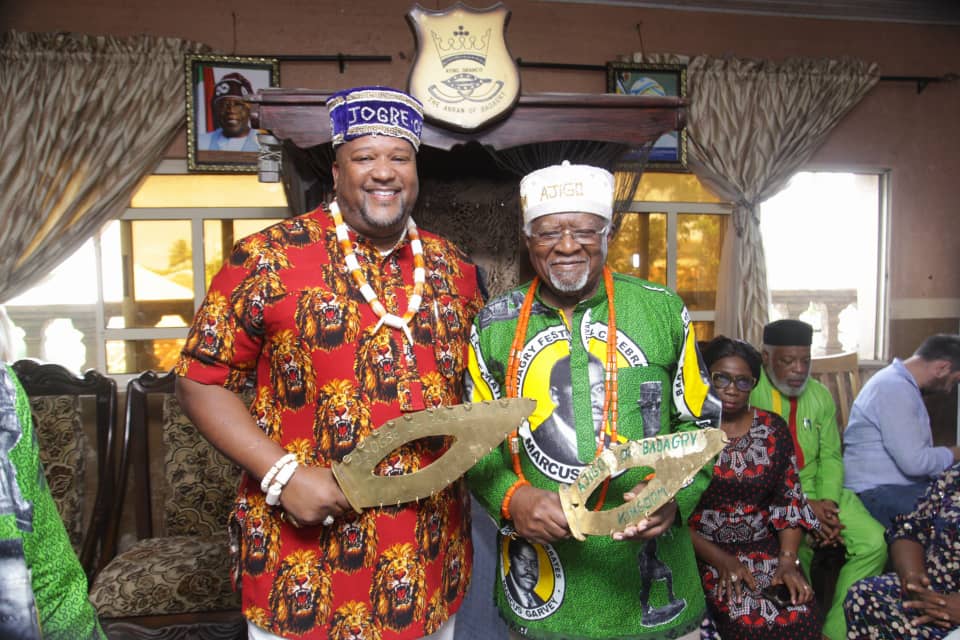 Garvey was a member of the 27-member African Diaspora team from the US that attended the 2023 Badagry Door of Return Festival, a symbolic annual event where diasporans of African descent are received through the same route that their forebears were shipped from Africa as slaves to the Americas.
The festival featured several activities including the arrival of some diaspora guests on boats to symbolise the return of their forebears taken away during the slave trade. The diaspora guests also walked along a 1.5-kilometre old slave route to the ocean to reenact the 'journey of no return'.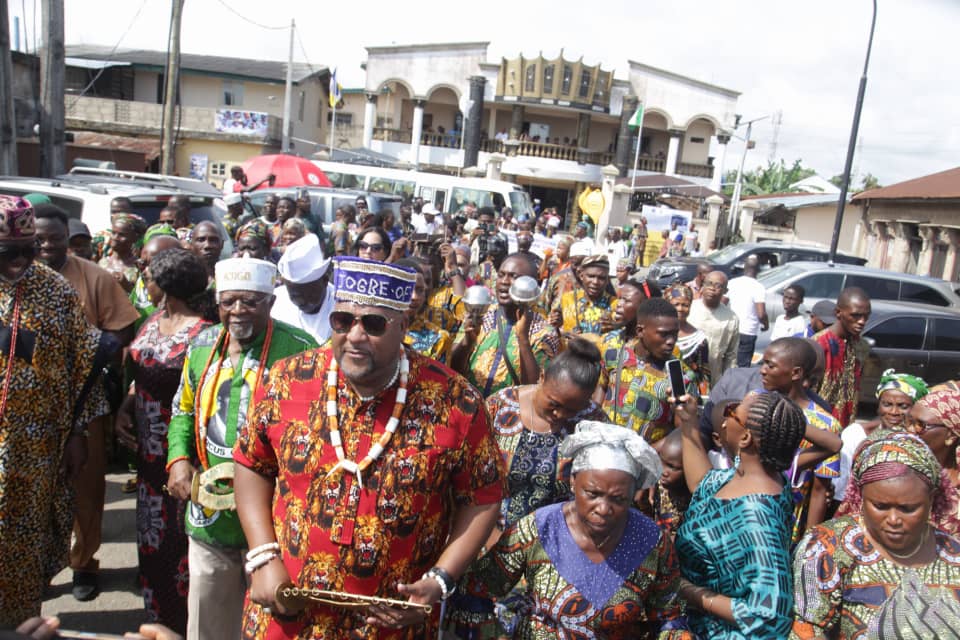 "Well, it was a hard, tiring experience," Garvey said of his participation in the rites of the festival to reenact the suffering of Africans forced into slavery. After the long walk, the participants were welcomed with drinks through the 'Door of Return'.
The delegates visited also historical sites and monuments revealing the traces of the devastation of the slave trade on the town.
The 2023 Festival featured a theatrical enactment of the dastardly consequences of slavery, but also the renaissance and renewed hope of the African diaspora reconnecting with the homeland.
Between 10 million and 28 million Africans are believed to have been shipped across the Atlantic to the Americas from the 16th to the 19th century, covering a period of over 400 years, arresting the development of the continent.
Kola Tella