The Berlin-based Gambian journalist and activist Nyima Jadama has been honoured for her engagement against racism and for the empowerment of African migrants.
She received this year's Silvio-Meier-Preis (Silvio Meier Prize), awarded by the Berlin district of Friedrichshain-Kreuzberg to people who work against racism and discrimination, on Thursday (13 July) at a ceremony in the federal capital city.
Ms Jadama, who came to Germany from her home country in 2015, was honoured because she "in outstanding ways both professionally and voluntarily engaged against discrimination and racism and for Black refugees", according to the district of Friedrichshain-Kreuzberg.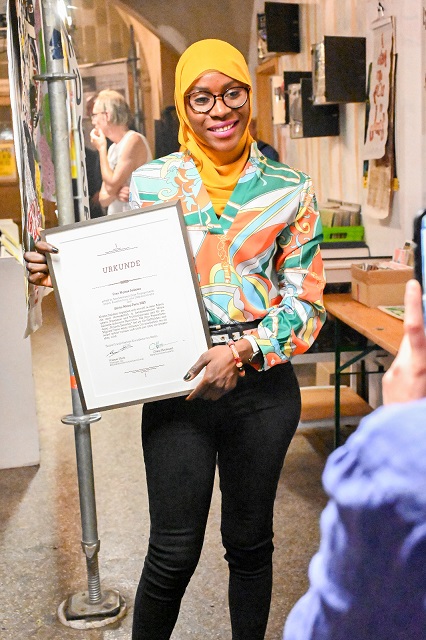 "A passionate 'activist with a heart' who is an important support for many people, not only in our district," the laudation said of the awardee.
The prize is named after Silvio Meier who fought against far-right extremism and was murdered by neo-Nazis in 1992 in Friedrichshain.
"This prize is actually not for me, but the people for whom I fight – all refugees and people affected by racism," Jadama said at the ceremony.
Since arriving in Germany, after fleeing The Gambia due to persecution over a human rights story she was researching, Jadama has been involved in many initiatives in support of refugees and migrants, especially women and children, and has always sought to create a platform for them to speak about their experiences.
Her monthly programme on the multicultural radio and television station ALEX Berlin offers refugees a platform to express their views and talk about their problems. The programme, called Nyima's Bantaba, has been praised for giving refugees a voice and an opportunity to be heard on issues concerning them.
Another initiative of the Gambian-born journalist is Kid's Bantaba, which familiarises children with the cultures of West African countries.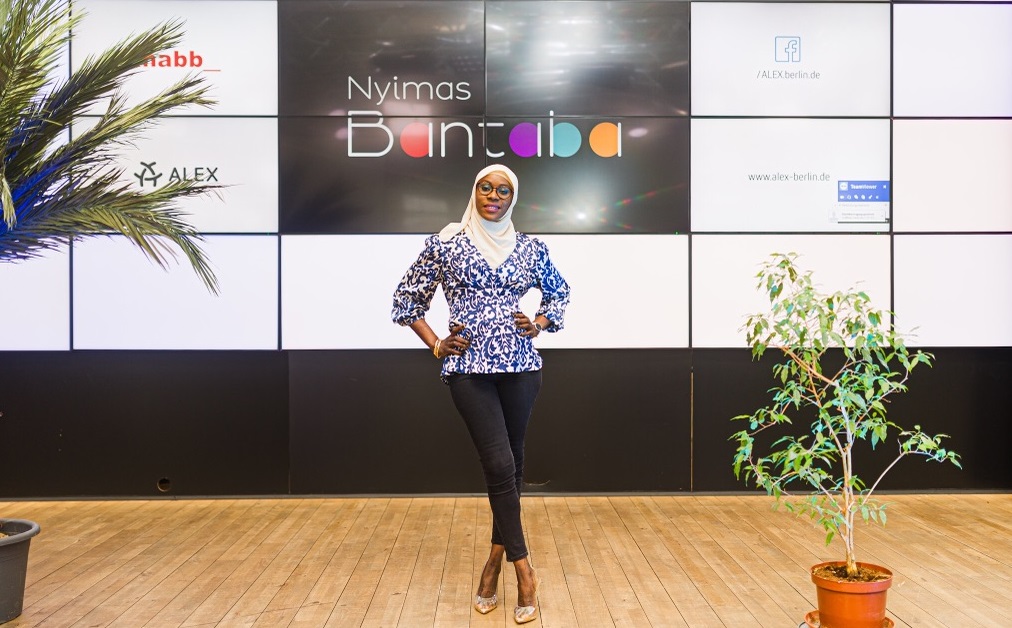 The annual summer school festival for kids, which holds regularly in Yaam Club, promotes exchanges between German and African cultures through fashion, media and music. By the way, Bantaba is a big tree in The Gambia under which people gather to talk about social issues.
Still another of Jadama's projects is the monthly workshop called 'Bantaba Academy', a media competence training for migrants and refugees who were journalists in their home countries. The initiative provides training, internship, work, social support and fellowship opportunities to the target group to enable them to further their careers as journalists and media practitioners in Germany.
Since 2021, Jadama has been the first refugee advisor (with her own refugee experience) to the German government at the High-Level Official Meeting (HLOM) in Geneva. She is also an activist with the Global Refugee Led Network and a board member of the European Coalition of Migrants and Refugees.
Nyima Jadama shared the 2023 Silvio-Meier-Preis, which also honours the commitment to a solidary, democratic and diverse society, with Peace Train, an association that supports traumatised refugee children and young people.
Femi Awoniyi