Amal Abbass has been awarded this year's Berliner Frauenpreis (Berlin Women's Prize).
The Black German social entrepreneur was honoured for her long years of engagement for the equality of women who because of their skin colour or gender identity are subjected to discrimination.
Amal Abbass, a native of Dresden whose father was a Sudanese, is a transcultural psychologist who has been campaigning against multiple discrimination for decades and supports people of colour through a variety of activities and initiatives.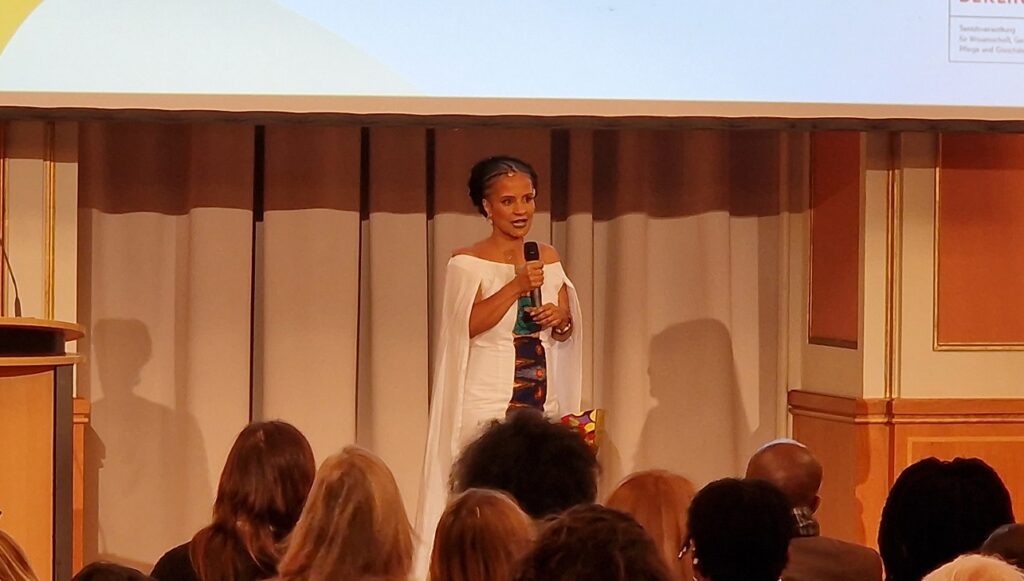 The Berlin Women's Award was presented to Amal Abbass by Berlin's Senator for Science, Health, Care and Equality, Ulrike Gote, at a ceremony in Berlin's Rotes Rathaus (city hall) on 7 March 2023.
In her speech, Ms Gote pointed out that women were still under represented not only in politics and business but also in media, the arts and science.
The senator said it was therefore inspiring to note the efforts of women in the struggle for a culture of equal opportunities in society. She praised Amal Abbass for her efforts for women of African origin with a migration background, who face multiple discrimination and whose plight is generally not recognised in society.
Ms Grote lauded Amal Abbass for her support for people of colour who fled the war in Ukraine through the Tubman.Network, which initiated several projects to provide succour to the refugees, who are mostly students.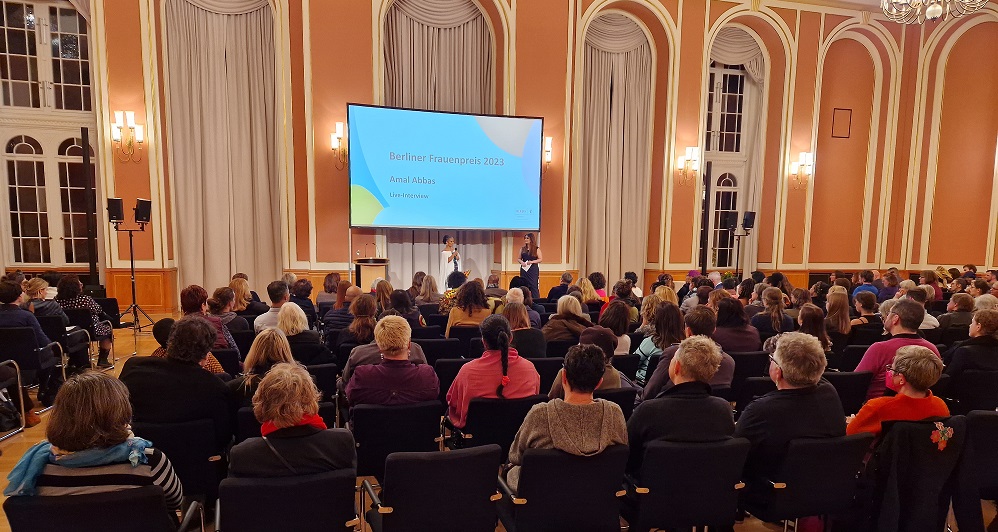 Amal Abbass, who is the chairperson of Tubman Network, in her speech after accepting the prize said society needed to pay more attention to the situation of girls and women of migrant origin and give more support to organisations serving this group. Tubman Network is a coalition of Black organisations and individuals formed in February 2022 to support Black refugees from the Ukrainian war.
With the aid of a video presentation, she showed the ongoing predicament of African and Asian refugees from Ukraine who are treated differently as those with Ukrainian nationals. From crossing the border into the territory of the EU to their reception in Germany, people of colour refugees were often met with racist treatment.
Amal Abbass, who is the first winner of the Berlin Women's Prize of African descent, called on the authorities to remove obstacles in the way of African refugees and provide them the same support accorded the Ukrainian nationals.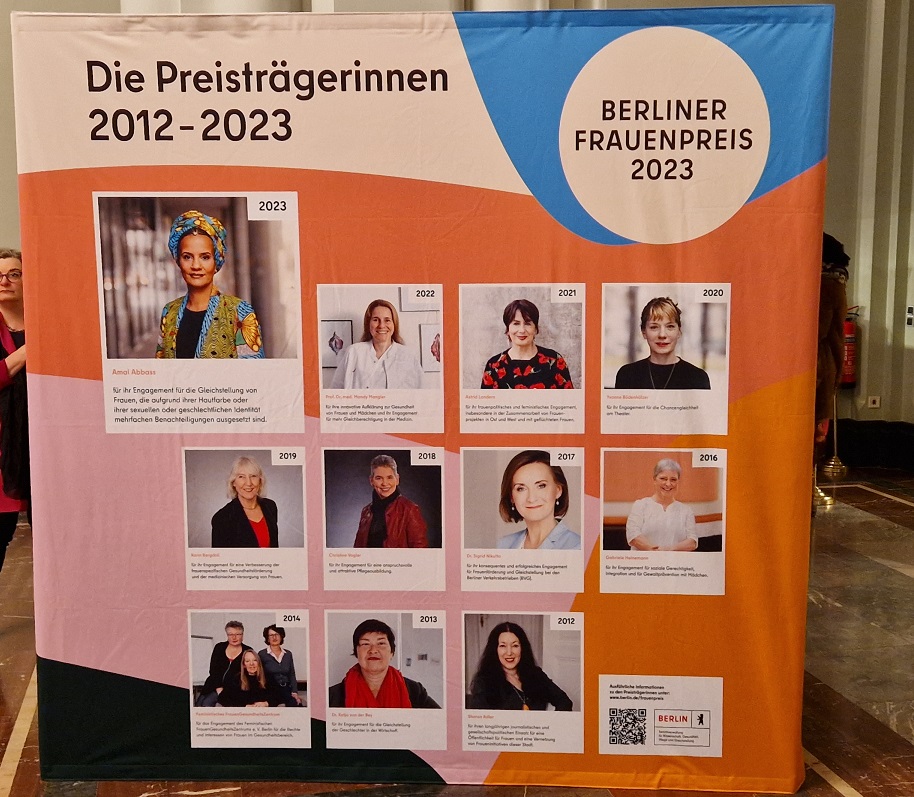 She paid tributes to activists who have been working for decades for the visibility of Black people and the recognition of the challenges they face in society.
The ceremony was well attended by, among others, city officials and parliamentarians, representatives of women and migrant organisations as well as women and men from all sectors of society.
The Berlin Women's Prize has been awarded annually since 1987 to female personalities of the city of Berlin who have worked in an outstanding way for the improvement of the status of women in society.
All citizens are entitled to submit nominations and the award winner is selected by an independent jury according.
Femi Awoniyi