The Nigerians in Diaspora Organisation (NIDO) Germany e.V. will hold its annual general meeting (AGM) virtually and in-person on 17 June in Berlin. The hybrid event will also feature the election of a new Executive Committee to run the affairs of the group, which is the umbrella body for Nigerians living in Germany, for the next two years.
"Members of the organisation are excited about the 2023 AGM because it's our first in-person gathering opportunity in four years," Femi Awoniyi, president of NIDO Germany, said.
"We will renew our commitment to the advancement of the organisation in a spirit of unity and solidarity in Berlin," he added.
Among other activities planned for the AGM is a conference on how the diaspora can contribute to the development of democratic governance in Nigeria.
The speakers scheduled to address the conference are Chief Kenneth Chibuogwu Gbandi, a Senatorial candidate at the 2023 general elections in Nigeria, Barrister Efosa Ogieriakhi, a Governorship aspirant for the 2024 Edo State elections, Otunba (Dr) Victor Njinmah, politician and entrepreneur, and Dr RosaLyn Amanda Dressman, Diaspora Focal Officer of Bayelsa State.
The speakers, members of NIDO Germany, will talk about their experiences in partisan politics in Nigeria, identify the core challenges to democratic governance in the country and propose solutions, including best practices from other parts of the world.
Long-term members of the organisation will receive awards at the event for their dedication to NIDO Germany. "We would like to honour our gallant leaders and dedicated members who have committed their time, their talent and their financial and other resources to the pursuit of a vibrant organised Nigerian diaspora in Germany," said Awoniyi, who is completing his 2-year tenure and is not seeking a second term of office.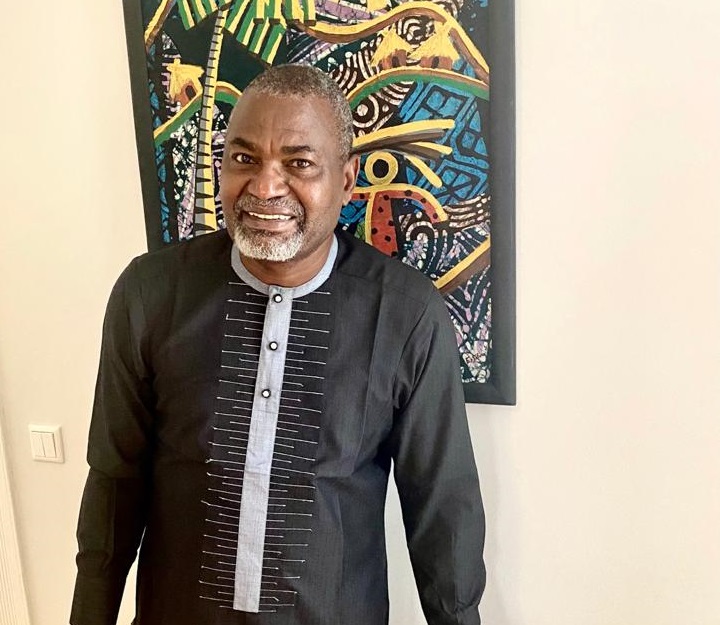 "We will renew our commitment to the advancement of the organisation in a spirit of unity and solidarity in Berlin," says Femi Awoniyi, president of NIDO Germany/Photo: Private
NIDO Germany was registered in Germany as a legal entity on 26 February 2004 and launched at the prestigious Berlin Intercontinental Hotel in Berlin on 14 May 2005 at a ceremony chaired by the then Ambassador of Nigeria to Germany, Prof Tunde Adeniran.
NIDO Germany is one of the 19 chapters of NIDO Europe, which itself is one of the five continental zones of NIDO Worldwide. The other zones are NIDO Africa, NIDO Asia, NIDO Oceania and NIDO Americas.
NIDO, the single representative body recognized by the Federal Government of Nigeria as the umbrella organization for Nigerians in the Diaspora, was initiated by then President Olusegun Obasanjo in 2000 as a quasi-official body for Nigerian professionals working abroad, which is expected to act as a vehicle to mobilise diaspora human, financial and other resources to support national development efforts.
Sola Jolaoso
More information about NIDO Germany at https://nido-germany.de/
---
READ ALSO NIDO Germany deliberates on sustainable economic development in Nigeria