Hon (Dr) Abike Dabiri-Erewa, Chairman/CEO of the Nigerians in Diaspora Commission (NiDCOM), has re-emphasised the need for diaspora skills transfer for efficient service delivery in the healthcare sector in Nigeria.
Ms Dabiri-Erewa stated this when she received Dr Monica Simi Alabi, a Nigerian-UK based specialist in Healthcare Policy and Leadership, in her office in Abuja.
The NiDCOM chief noted that the development of any country depended on the collaborative efforts of people living in the country and its nationals living and working in the diaspora.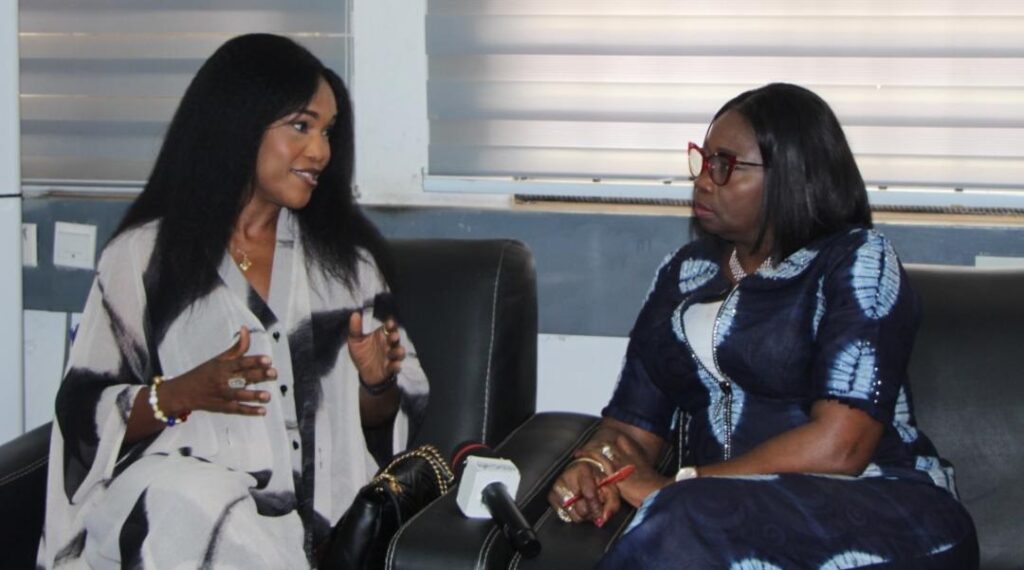 Dr Dabiri-Erewa maintained that Nigeria had the best medical practitioners in the world and that if they partnered with medical practitioners at home, the country's healthcare delivery system would be better for it.
She applauded Dr Alabi, a UK-based medical practitioner of Nigerian origin, for making the nation proud and urged others to be inspired by the doctor, while assuring her of the Commission's support for her vision.
Dr Alabi, who is the founder of Beyond Wealth Initiative, explained that the purpose of her visit was to push for a policy that would enable citizens have access to professional medical care within three kilometre radius of wherever they live in the country. She said healthcare was key to a healthy nation which in turn leads to better economic performance.
Dr Alabi, a philanthropist who is a member of the Doctors for Change initiative and WimBiz, requested for a formal partnership between her organisations and NiDCOM.
Gabriel Odu