The African Network of Germany (TANG) has issued a statement on the mistreatment of a group of visiting four African pupils in the south-western German city of Mannheim recently.
The police in the early morning of 27 April had stormed a flat where the four pupils were staying. The officers, who carried out the raid at gunpoint and with hooded faces, detained the occupants and searched the flat.
While the search was going on, the four youths were held outside for an hour and a half before they were released. At the end of it all, the law enforcement agents found only a packed lunch in the flat.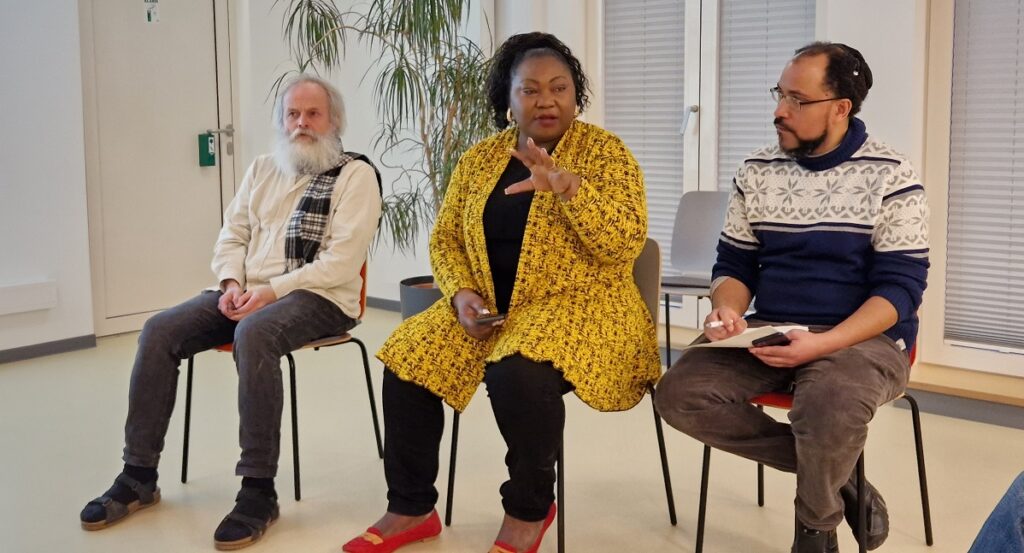 "As the national chairperson of TANG, I am deeply concerned and shocked by the racially-motivated police violence experienced by our guests from Africa in Mannheim," said Dr Sylvie Nantcha.
"It is outrageous that four participants of a youth exchange programme "PLACE for Africa" were forcibly detained by a special police task force without being given an explanation," she added.
"The fact that they were only released because there was nothing against them is a disturbing sign of institutional racism in our society."
According to TANG, the pupils had already participated as guests in the Black Academy project for three weeks in Mannheim and they engaged in issues such as anti-colonialism, visibility of Black activists and strategies for action against climate change.
"It is unacceptable that their participation at an event at the Stadthaus, which was supposed to present the results of the project week, was no longer possible due to the attack," Dr Nantcha said.
"We as TANG call on the mayor of the city of Mannheim, who has already publicly apologised, to actively work against racism and institutional racism. The person responsible for this assault should also apologise publicly.
"We call on the city of Mannheim to take concrete measures to ensure the safety of Black people in Mannheim and to fight institutional racism. We call on the state government of Baden-Württemberg and the federal government to finally install structures and training in the police to ensure that people are not harassed because of their appearance or name.
"We also call on all Mannheim residents to stand up against racism and support people who are controlled by the police because of their appearance or are racially insulted. We call on everyone to actively stand up for justice and equality for all."
Black activists have long been complaining that German authorities and politicians neglect racist police violence in the country.
Activists point to the death of Oury Jalloh eighteen years ago that has until today not been fully resolved. The asylum seeker from Sierra Leone died in a fire incident under controversial circumstances in a police cell in Dessau in January 2005. Some activists allege that he was murdered by the police.
Femi Awoniyi
READ ALSO Black community to march over German police killing of Senegalese boy