Tijani Abdulkabeer is a Nigerian freelance journalist who covers solutions, accountability in governance, social justice, business, education, environment, humanitarian crisis and more. In this special report for the International Centre for Journalists, he details how deliberate campaigns of disinformation were waged by agents of political parties to influence voters' decision at the 2023 Nigerian presidential election, a strategy that endangered the peace of the country
—-
When the Nigerian electoral commission announced in February that Bola Ahmed Tinubu of the ruling All Progressive Congress won the country's presidential election, Wale Adekola, a first-time voter, thought the announcement was inaccurate. He believed the final tally was manipulated, as it didn't correspond with results shared by popular figures he followed on social media.
Adekola was positive his preferred candidate – Peter Obi, the surprise frontrunner in many pre-election polls – had in fact won the election. "There were several videos popping up across social media. I saw quite a number of pictures of filled ballot papers that revealed the Labour Party [Obi's party] as the winner of the presidential election," he said.
Asiwaju Bola Tinubu, candidate of the ruling APC, being accredited before he voted at the presidential election/Photo: APC-PCC
Although distrust in official election results isn't a new trend in Nigerian politics, many like Adekola believe that the most recent elections lacked credibility. These beliefs have been fueled both by credible reports about election irregularities during the voting process, and disinformation that spread during the election.
Take for instance, claims of mass voting fraud that presidential campaign teams weaponized to incide doubt in the results. In January, a BBC report uncovered how political actors secretly paid influencers up to 20 million naira ($43,000) to circulate disinformation about voting fraud during the election.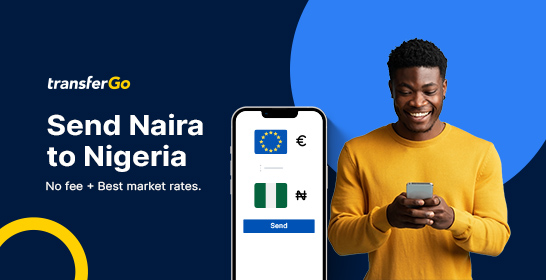 "We recorded a series of fake news designed to influence the decision of voters across the country [during the presidential elections]," reported FactCheck Elections.
In an open letter last year, the Nigerian fact-checkers coalition urged politicians not to spread disinformation ahead of the elections. Despite the advisory, disinformation surrounding the vote persisted up to Election Day.
"Purveyors of fake news are not relenting in their malicious efforts to put the [electoral] commission in a bad light," said Olusegun Agbaje, the Independent National Electoral Commission's resident commissioner, at a press briefing in Lagos ahead of election day.
New patterns
Popular figures also peddled false information during the elections, according to FactCheck Elections' report.
For instance, Rinu Oduala, a popular Nigerian activist, shared a video on Twitter during the counting of election results alleging that "results are being manipulated at the collation center at Apapa Lagos." The FactCheck Elections team analyzed the video and determined that these accusations were false.
Journalists – both local and foreign, covering the election in Lagos/Photo: Screenshot/Arise News
"Compared to 2019, we saw an increase in [the spread of] false information especially on social media platforms during the presidential elections," said Kemi Busari, editor at the fact-checking organization, Dubawa. He further noted that false claims about candidates withdrawing from the race, and well as photos and videos from past elections were circulating online.
This problem is not unique to Nigeria. Disinformation contributed to the January 6 insurrection following the 2020 US presidential elections, and in Brazil, false information around its elections has proliferated especially on WhatsApp, and influenced a coup attempt earlier this year. In India, the spread of false information has led to violence against Muslim Indians.
Countering disinformation
Under Nigeria's 2015 Cybercrime Act, spreading false information is an offence punishable by up to three years in prison and a fine of approximately seven million naira ($15,000), or both.
While experts such as Olasupo Abideen, the head of operations at FactCheck Elections, applaud the policy, they remain unconvinced that the government is genuinely interested in fighting the spread of disinformation. Government officials themselves have been accused of pushing false narratives, after all.
"There has not been genuine punishment for [disinformation] sharers," said Abideen. "It's even unfortunate at times if the handlers of government pages on social media also share fake news. In their little capacity they are trying but they can do better in punishing defaulters."

Among its efforts, FactCheck Elections is preparing infographics that show popular figures who peddled false information during the election.
"It's usually a case of impunity. [People spreading disinformation] don't care. They know that they can share this false information, use it to sway electoral decisions and then get away with it," said Abideen. "That is a big challenge for us as fact-checkers. We are only able to do fact checks to provide people with accurate information but we don't have the power to prosecute."
New currency notes. A controversial change in the design of the Naira, which caused severe currency notes' shortage, was rumoured to have been targeted at sabotaging the chances of the eventual winner, Asiwaju Bola Tinubu of the APC/Photo: CBN
Busari meanwhile wants social media, especially popular apps like WhatsApp and Facebook, to do more to control the spread of false information. "They need to be more stringent with their platforms. Some people are also advocating [for] the government [to] do more in terms of prosecuting peddlers of fake news although that could also come with some sort of suppression of the right to free expression," he said.
In another effort, the fact-checking initiative Dubawa recently launched a community verification and fact-checking service with the International Fact-Checking Network and Meta. The project aims to "ensure a healthy information ecosystem, safeguard democracy and promote accountability among citizens," reads the press release.
The project is also expected to address the core problem of accessibility of fact-check reports, especially among non-English speaking communities in West Africa, Nigeria, Ghana and Sierra Leone. Plans include using WhatsApp to disseminate translations of English fact-checks in local languages like Hausa, Igbo, Twi and Krio.
© 2023 International Center for Journalists
---
READ MORE Nigerians living abroad to set agenda for President-elect